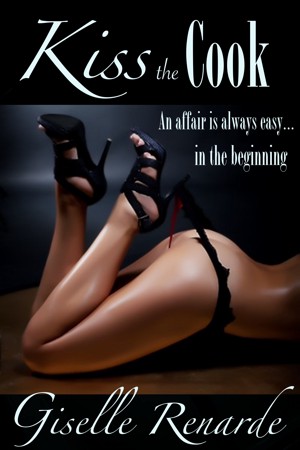 In keeping with the older man/younger woman theme we've got going on this January, I've decided to make my Audrey and Lawrence stories free at Smashwords:
https://www.smashwords.com/books/byseries/9231?ref=GiselleRenardeErotica
This month only, enjoy *most* of the erotic tales that appear in the complete
Audrey and Lawrence
collection for no money down, no interest until... well, never. They're just plain FREE.
The reason I say *most* is that a few of the stories from the complete collection were too short to make available as ebooks. They fit well in the context of the entire
Audrey and Lawrence
collection, so that's where you'll find them.
For those who aren't aware, my Audrey and Lawrence series, while fictional, is based on my real-life affair with a married man. You can read my diary from the early days of that relationship, also for free, right now at
http://likeits1999diary.blogspot.com
.
When it comes to older man/younger woman material, I'm just giving it away this month. Why? Because 2016 is my Tenniversary--ten years as an erotica writer. I'm celebrating by showing readers and other writers how very much I appreciate them. That's you. I appreciate YOU.
For the inside scoop, I highly recommend joining my mailing list at
http://eepurl.com/R4b11
That way you won't miss a thing!
Love you,
Giselle